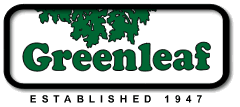 Greenleaf Dollhouses are manufactured in Schenevus, NY, right along with the Corona Concepts line of products! This means more choices of dollhouses all shipping from the same location. Do you want to know the whole story? Visit Greenleaf Dollhouse Kits

that all of Corona Concepts products are made in the USA by good old American workers!


that Corona Concepts dollhouses are made of 100% wood that has its own natural beauty for those of you who prefer not to paint your houses!
that even though Corona Concepts has the most affordable dollhouses on the market, their stylish appeal is a bargain at any price!